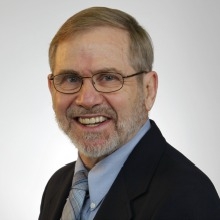 Edward Vacek, S.J., holds a License in Sacred Theology from Loyola University of Chicago, and a Doctorate in Philosophy from Northwestern University. He came to Weston Jesuit School of Theology in 1981, which in 2008 became the Boston College School of Theology and Ministry.  He currently holds the Stephen Duffy Chair in Systematic Theology at Loyola University New Orleans.
He has contributed over sixty articles to various popular and scholarly journals and books, and he is the author of the book entitled Love, Human and Divine. He has given numerous talks to popular and professional audiences.
He teaches moral theology, with special interests in emotions and ethical theory, as well as sexual, business, and biomedical ethics.
Recent Publications
"Problematic Love for God," Festschrift for Gene Outka (New Haven: Yale, 2012), 35 pages.
Hugo Strandberg, Love of a God of Love: Toward a Transformation of the Philosophy of Religion (Continuum, 2011) , 218pp. in Notre Dame Philosophical Reviews: An Electronic Journal, found at:
"Conditions May Apply: Relativity without Relativism," Commonweal, vol. 38 #5 (11 March 2011), 14-17.
Ethna Regan, Theology and the Boundary Discourse of Human Rights (Washington: Georgetown University, 2010), pp. xii + 243, in Theological Studies, vol. 71 #4 (2010), 978-80.
"A Catholic Theology of Philanthropy," Religious Giving for the Love of God, ed. David Smith (Indiana Univ. Press, 2010), 99-124.
Classes Taught
Christian Ethics
Christian Love