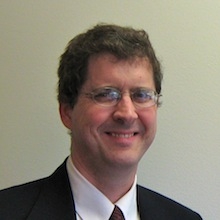 Dr. Gossiaux specializes in the history of medieval philosophy and classical metaphysics. He teaches courses in ancient philosophy, medieval philosophy, Thomas Aquinas, metaphysics, and ethics. His research focuses on the philosophical thought of the thirteenth century, with particular interest in the period from Thomas Aquinas to Duns Scotus. Currently he is working on a book on the metaphysical thought of James of Viterbo .
Recent Publications
"Thomas Aquinas on Infinite Multitudes and the Eternity of the World: A Reply to Massey." Divinatio 26 (2007), 205-28.
"James of Viterbo and the Late Thirteenth Century Debate Concerning the Reality of the Possibles." Recherches de Théologie et Philosophie médiévales 74 (2007), 483-522
"Thomas of Sutton and the Real Distinction between Essence and Existence," Modern Schoolman 83 (2006), 263-84
"Thomas Aquinas on the Natural Desire for a Supernatural End," Vera Lex New Series 5 (2004), 43-64
"Thomas Aquinas and Giles of Rome on the Existence of God as Self-Evident," American Catholic Philosophical Quarterly 77 (2003), 57-79
Degrees
Ph.D., Catholic U.
Classes Taught
Medieval Philosophy
Thomas Aquinas
Ancient Philosophy
Practical Logic
Areas of Expertise
Medieval philosophy
Classical metaphysics