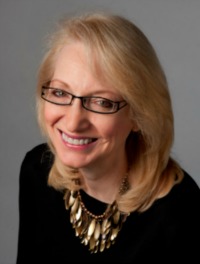 Author and former journalist Martha Holoubek Fitzgerald of Shreveport earned degrees in history from Loyola University-New Orleans (1973, summa cum laude) and Louisiana Tech University. "I was the first American Civilization major, studying under Dean Joseph Tetlow, S.J., thus graduating with a double major. Decades later, I am using my Loyola education more than ever."
A graduate of Leadership Shreveport-Bossier, Fitzgerald is board secretary of Catholic Charities of Shreveport and a board director of LSU Health Foundation-Shreveport. She is a member of Women's Philanthropy Network and past president of Louisiana Press Women and River Cities Network, a business women's group. She also serves on the Leyla Beban Young Authors Foundation of northern California, in memory of her niece's gifted young daughter, who died in 2012.
Fitzgerald, formerly weekly columnist and associate editorial page editor for the Shreveport Times, spent 20 years in management roles, including stints as features editor, business editor, and assistant managing editor. Louisiana Press Women's former president and Communicator of Achievement, she earned state and national awards in writing, editing, and page design.
In 2005 Fitzgerald launched a second career as independent editor, writer, and publisher, running Martha Fitzgerald Consulting and Little Dove Press. Her first book project was her father's Bible-based novel, Letters to Luke: From His Fellow Physician, Joseph of Capernaum, which won national awards for religious fiction and inspirational literature. She has since produced three books for private clients and is deep into research for a fourth.
Fitzgerald's 2012 book, The Courtship of Two Doctors: A 1930s Love Story of Letters, Hope & Healing, draws on the nearly 800 letters her parents exchanged from 1937 to 1939. Drs. Alice Baker and Joe Holoubek met as senior medical students, she in New Orleans and he in Omaha. Courtship earned silver finalist honors for biography/autobiography and for book design. The book of letters celebrates lasting love and the healing professions. The doctors Holoubek became a prominent Catholic couple in north Louisiana, bringing the pre-Cana program to Shreveport and giving talks across the country on the physical sufferings of Christ at Calvary.
Proceeds benefit LSU School of Medicine in Shreveport, which her father co-founded in the 1960s, and the Marriage & Family Life ministry of the Diocese of Shreveport. (Learn more at www.marthafitzgerald.com and www.littledovepress.com)
Fitzgerald is a lector and minister of care for St. John Berchmans Cathedral. She recently completed (May 2013) the four-year Catholic Biblical School program offered at Greco Institute through the University of Dallas School of Ministry. She and her husband, T.P. Fitzgerald III, enjoy living in the country north of Shreveport.