As a Loyola student, you have the opportunity to work alongside our talented professors to partner in collaborative research. Learn more about some recent research and projects currently underway.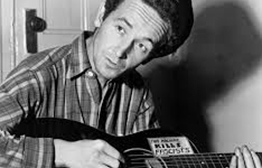 Woody Guthrie bore witness to most of the significant historical changes of the twentieth century. Born in 1912 in Okemah, Oklahoma, he entered a world where most people got around on foot or on horseback. His parents, Charley and Nora Belle, however, brought the first automobile to the tiny western town launching Guthrie along the way to becoming, like most Americans of the century, a fully mobile human being. By the end of his life Guthrie had travelled on just about every type of conveyance available from the horse and buggy to the airplane.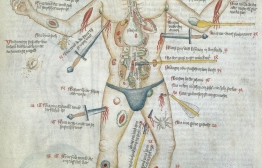 England has traditionally been understood as a latecomer to the use of forensic medicine in death investigation, lagging nearly two-hundred years behind other European authorities. Using the coroner's inquest as a lens, this book hopes to offer a fresh perspective on the process of death investigation in medieval England. The central premise of this book is that medical practitioners did participate in death investigation – although, not in every inquest, or even most, and not necessarily in those investigations where we today would deem their advice most pertinent.