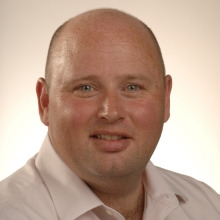 The first time that Dr. Nystrom came to New Orleans was in the spring of 1999 to do research for his master's thesis on the White League. Like so many who now live in the city today, he has been consumed by this most interesting town ever since, particular its life and culture in the nineteenth and early twentieth centuries. Nystrom received a doctorate in history from the University of Georgia in 2004 and has taught history at Virginia Tech, the University of North Carolina at Greensboro, and the University of Mississippi where he held a joint appointment between history and southern studies.
His new book, New Orleans after the Civil War: Race, Politics, and a New Birth of Freedom will be released in March, 2010 by the Johns Hopkins University Press. Nystrom is currently working on a combined book and documentary film project titled Making Groceries: Corner Markets and the Food Culture of Italian New Orleans. This new project will explore the cultural and historical forces that shaped important elements of the city's identity in the century between 1850 and 1950. He is the author of numerous peer-reviewed articles, reviews, and published essays.
Dr. Nystrom joined the Loyola faculty in the fall of 2009 as a specialist in the Civil War Era, fulfilling a long-term dream of working in the city and at a job that he loves. In his "spare" time, he enjoys entertaining friends with his perfect (for him) wife Jessica, painting, and sharing his vision of the potential that is New Orleans with anyone willing to listen.
 
Degrees
Ph.D., University of Georgia, 2004; M.A., University of Georgia, 2000; B.A., Kennesaw State University, 1994
Classes Taught
History of New Orleans
Civil War and Reconstruction
First Year Seminar
Documentary and Oral History
Areas of Expertise
Southern History, Civil War, and Reconstruction