As a Loyola student, you have the opportunity to work alongside our talented professors to partner in collaborative research. Learn more about some recent research and projects currently underway.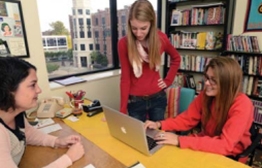 It Still Exists: A professor of English directly involves students in her research that raises awareness about modern-day slavery.
Slavery - a thing of the past? Unfortunately not. Nearly 30 million people are enslaved globally, including many in the city of New Orleans, Loyola assistant professor of English Laura Murphy, Ph.D., specializes in studying modern slavery and fighting human trafficking internationally. "How can I possibly live in this world where there is slavery happening now and not address it, pretending it's a thing of the past?" Murphy asked.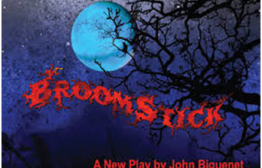 English Department Chair Professor John Biguenet's current play, Broomstick, brings to life a witch who confesses all—her first love affair, how she discovered her powers, what she has done with them. Having won a Continued Life of New Plays Fund Award from the National New Play Network, Broomstick began its Rolling World Premiere with an extended run at New Jersey Repertory Company and will go on to other productions at Montana Repertory Theatre (Missoula), Fountain Theatre (Los Angeles), Southern Rep Theatre (New Orleans), and Playwrights Theatre (Madison, NJ).