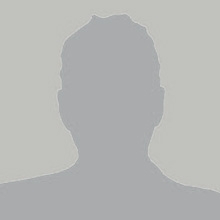 Dr. Tuley's areas of specialization are Feminist Theory, Critical Theory, Psychoanalytic Theory and Depth Psychology, Women's Studies and Women's Literature, African American and Caribbean Literatures. She received a BA in Political and Social Thought from the University of Virginia, an MA in Philosophy and a Ph.D. in Comparative Literature from SUNY-Binghamton, and an MS in Counseling from Loyola New Orleans. She is a Training Candidate with the Interregional Society of Jungian Analysts. She has taught at SUNY-Binghamton, Mercer University, Georgia Institute of Technology, Dillard University, and University of New Orleans, where she was director of the Women's and Gender Studies program and director of the Women's Center.
Recent Publications
Review of Netsuke by Rikki Durcornet, New Orleans Review, Volume 37:2, 2011: 114-115.
Mother Knows Best: Talking Back to the Experts. Co-ed. Jessica Nathanson, Laura Tuley. Demeter Press: York, Ontario, 2009.
"Dispatches from a Displaced Mama: Mothering Through Disaster or Re-membering Home," Mothering in the Third Wave, ed. Amber Kinser. Demeter Press: York, Ontario, 2008.
"An Interview with Reggie Scanlon," New Orleans Review, Volume 33:1, 2007: 124-128.
"Beyond Beauty: David Rae Morris' 'Do You Know What it Means?': The Aftermath of Hurricane Katrina," New Orleans Review, Volume 31.2, 2006: 225-227.
Degrees
Ph.D., SUNY-Binghamton; M.A., SUNY-Binghamton; MS, Loyola University New Orleans; B.A., University of Virginia
Classes Taught
Critical Writing
Writing About Literature
Interpretive Approaches
Writing Gender