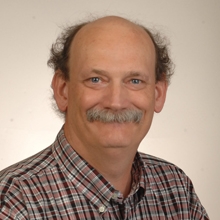 Paul Barnes joined the Department of Biological Sciences in 2004. Dr. Barnes' research examines the functional ecology of plants and global change biology. Specific research topics include physiological plant ecology; grassland & savanna ecology; plant & ecosystem responses to global environmental change; environmental UV photobiology; mechanisms of plant-plant interactions; and plant carbon, water and light relations.
Recent Publications
Organized and lead ESA field trip "Ecology, Hydrology and Management of Live oak-Juniper Savannas on the Edwards Plateau", Annual ESA Meeting, Austin, TX, August 2011.
Ryel, R. J., S. D. Flint, and P.W. Barnes. 2010. Solar UV-B radiation and global dimming: effects on plant growth and UV-shielding. Pp. 370-394, In: W. Gao, D.L. Schmoldt, and J. R. Slusser (eds) UV Radiation in Global Change: Measurements, Modeling and Effects on Ecosystems. Tsinghua University Press (Beijing) and Springer-Verlag (Berlin-Heidelberg).
Shinkle, J.R., M.C. Edwards, A. Koenig, A. Shaltz, and P.W. Barnes. 2009. Photomorphogenic regulation of increases in UV-absorbing pigments in cucumber (Cucumis sativus) and Arabidopsis thaliana seedlings induced by different UV-B and UV-C wavebands. Physiologia Plantarum 138:113-121.
Barnes, P.W. 2009. Our changing planet: A scientist's call for environmental stewardship. Pp. 22- 37, In: The Gift of Creation: Images from Scripture and Earth. N. Wirzba (ed.), Acclaim Press, Morley, Missouri.
Barnes, P.W., S. Flint, J. Slusser, W. Gao and R. Ryel. 2008. Diurnal changes in epidermal UV transmittance of plants in naturally high UV environments. Physiologia Plantarum 133: 363-372.
Degrees
Ph.D., University of Nebraska, Lincoln, 1984; M.S., University of Nebraska, Lincoln, 1980; B.A., Augustana College, 1978
Classes Taught
Ecology and Evolution
Plant Ecology
Global Ecology
Areas of Expertise
Ecology, Evolution, Conservation, Botany, Environmental Science