College of Humanities and Natural Sciences
Scholarship, research, and service
The College of Humanities and Natural Sciences offers academic programs that teach students how to think, how to write, how to research, and how to learn.
At Loyola, you can become a certified secondary teacher in English, History, the Natural Sciences, Mathematics, or Foreign Language. You can study pre-law, and pre-health programs with professional advisors, and benefit from professional and student tutors in the Writing Across the Curriculum lab, Academic Resource Center, Language Lab, and Math Lab.
Faculty Success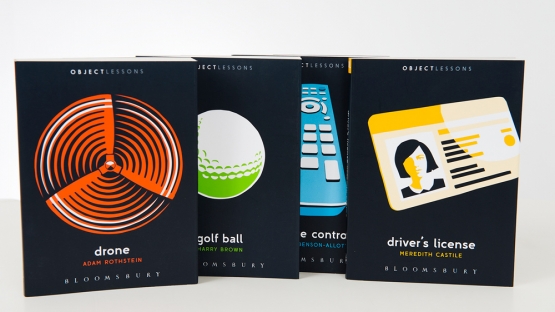 English Professor Christopher Schaberg and co-author Ian Bogost were recently interviewed by the Los Angeles Review of Books about their new book series, Object Lessons.
---
See all Successes
Student Success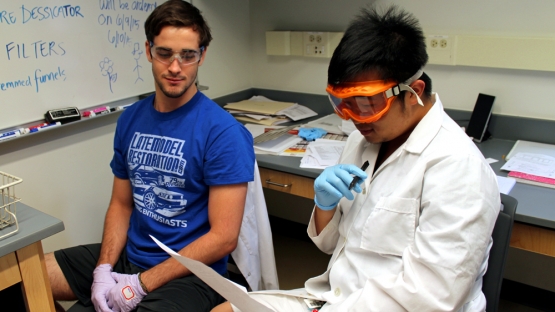 Seven chemistry students are traveling to Memphis, TN on November 4 to present their research at the Regional ACS Meeting. These students represent two research teams in Loyola's Chemistry & Biochemistry Department: one is headed by Dr. CJ Stephenson and studies synthetic organic chemistry, and the other is headed by the department's chair Dr. Lynn V. Koplitz and studies computational physical chemistry . The students under Dr. Stephenson who will be traveling to Memphis are Dayla Rich (`17), Nate Kamm (`18), Nathalie Argueta (`18); the students under Dr.
---
See all Successes
Showcase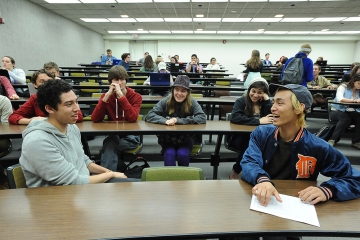 The Honors program is open to qualified students of all majors.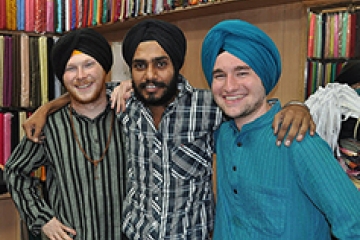 Learn about the world through our study abroad and exchange programs.